Event Phone: 207-625-3396
We're sorry, but all tickets sales have ended because the event is expired.
Participant


October 22, 2022




10:00 am - 3:30 pm
Bookbinding Class coming up Saturday, October 22nd!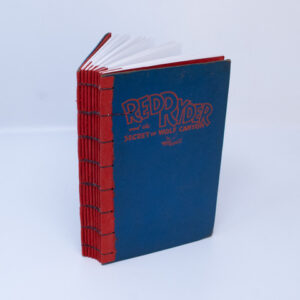 Come make two Coptic-Bound Books: One with Pine Covers and One with Recycled Hardcovers!
Learn one of the classic bookbinding stitches — Coptic binding. The Coptic binding is an ancient way tot sew together a book with wonderful contemporary applications. It's a great binding technique to learn and master both for beginning bookbinders and experienced book artists.
In this class, we will focus on constructing a blank book, playing special attention to cover materials, page paper and the overall design of book as decorative and functional objects. We will construct one book with wood covers and another with recycled hardcovers. Students will leave class with their own bound books in addition to instructions and tools to continue making Coptic bound books.
No bookbinding experience is necessary. Please bring a hardcover book, no larger than 8.5 inches in any direction, to cut up and recycle into covers for your own new blank book. All other materials – including pine wood covers – will be provided for the class.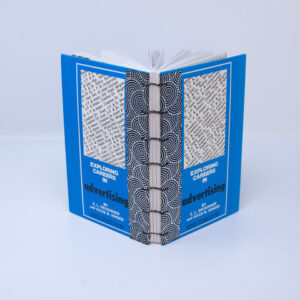 Saturday, October 22nd
10 a.m. – 3:30 p.m. (with a 1/2 hour break for lunch)
Instructor: Anna Low of Purplebean Bindery
Cost: $65 tuition and materials
Class limit: 10 participants
We need at least 4 participants to continue with the class
Ages: 18+ to register
We'll meet at Tear Cap Workshops in the Community Woodworking Shop.
We are asking all participants to be vaccinated for covid-19 if they would like to attend this workshop. We may also still be wearing masks, depending on state guidelines.
Please bring your own bag lunch. (We have a refrigerator and microwave available if needed.)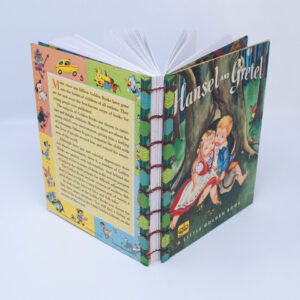 About the Instructor, Anna Low of Purplebean Bindery:
Purplebean Bindery was born out of necessity. While in college, Anna took a book binding class, became fascinated with the book form and couldn't stop making books. As her shelves sagged with stacks of hand-bound books, it seemed logical to begin selling them to make room for more and to fund her book making habit. Anna says, "Every book I make, whether it be blank or an artist book, I think of as a marriage of form and function. I love the intimacy and interaction of the book form too. Leaf through, unfold or unroll one of my artist books and you're actively discovering and participating in the art."
Anna's formal education is in photography and art education, and she now divides her time more or less equally between the three, with some design work on the side and the rest of life, which includes a wonderful family, a sassy rescue mutt, hiking, cooking, and serious vegetable gardening. Anna's home studio is bright and sunny, in Auburn, Maine. Read more about Purplebean Bindery at: https://www.purplebeanbindery.com/
All photo credits to Anna Low.
Venue Phone: 207 625 3396
Venue Website: tearcapworkshops.org
Address:
22 Hampshire St
,
Hiram
,
Maine
,
04041
,
United States