The Story of the Tear Cap Pine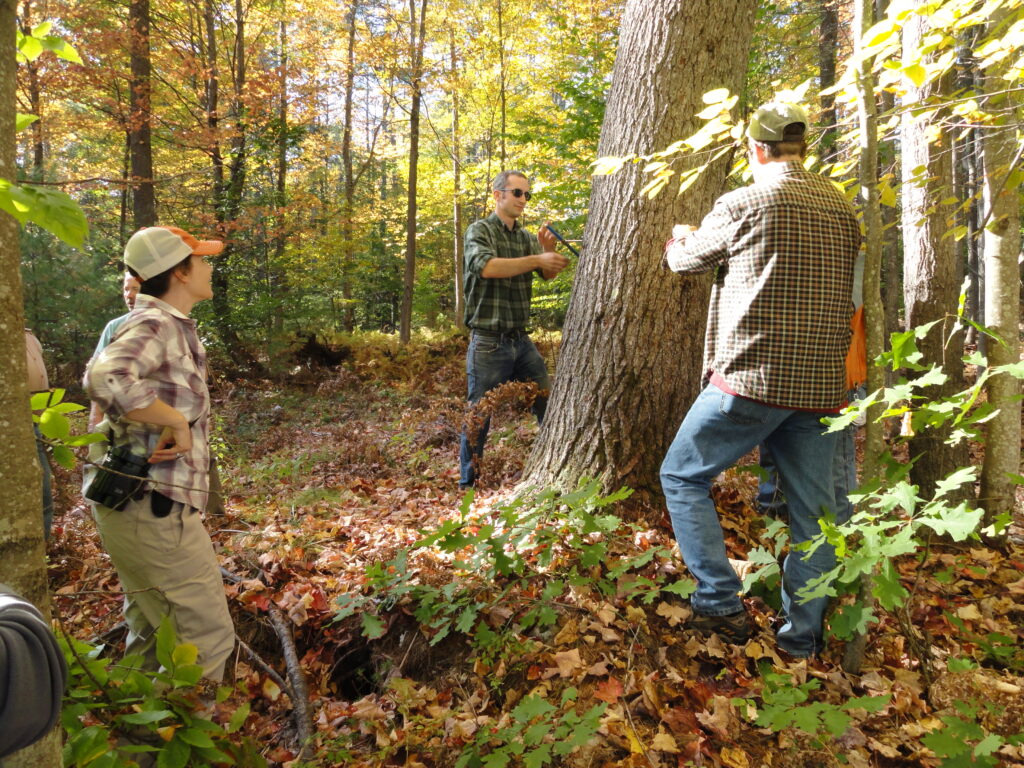 In October of 2017, a strong windstorm blew down several large white pines on the Tear Cap Workshops property. While most of our campus is a cleared former sawmill, we also have about 8 acres of forest, including some beautiful pine trees and some hardwoods.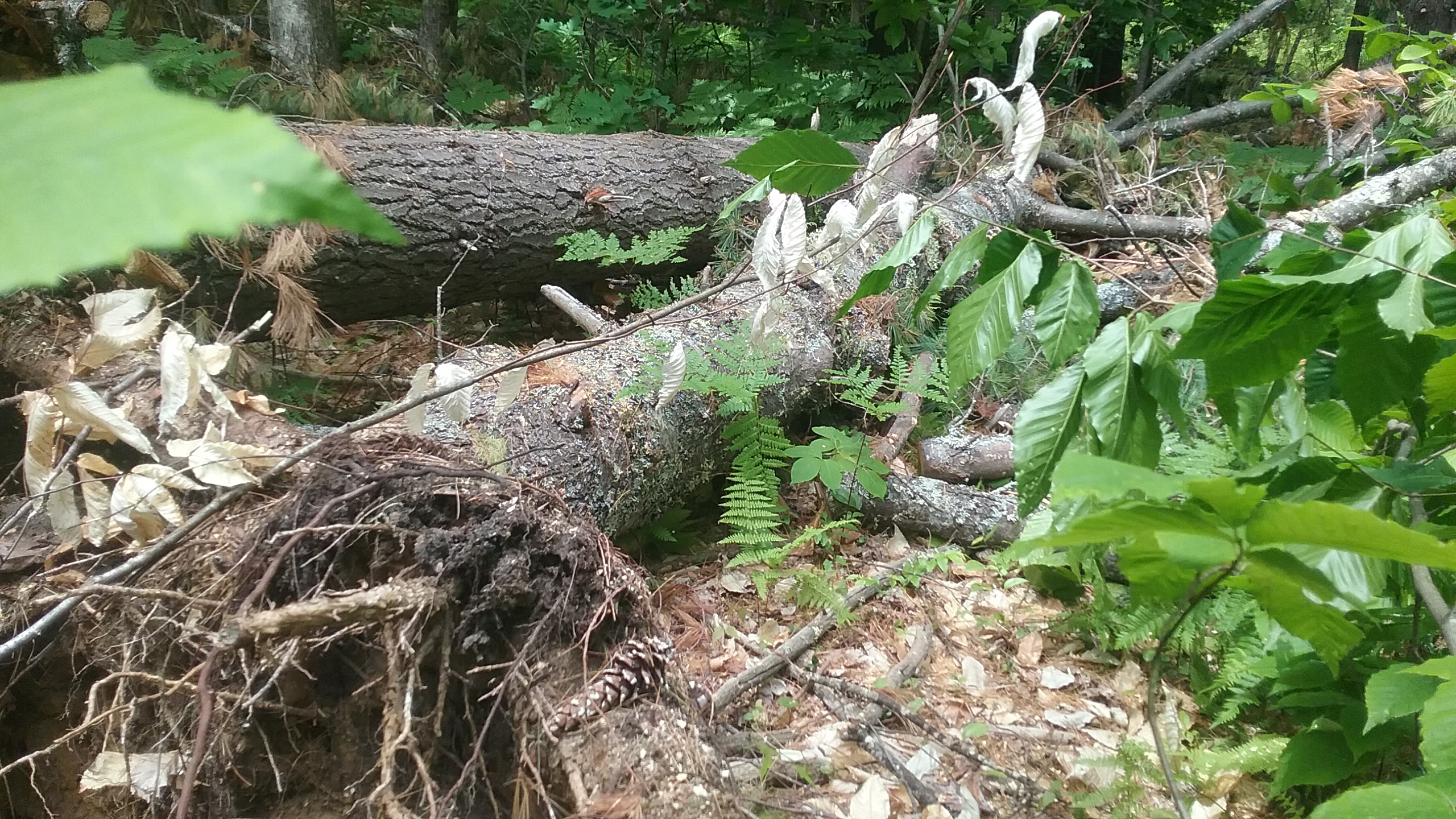 The storm left behind a tangle of downed trees and limbs. Henry pulled a few trees out with his tractor, and during the Winter Jamboree in February 2018, Brian Grady set up his sawmill and milled some 3 x 3 pieces for our workbenches. (This is where the pine bench tops in the Community Woodworking Shop came from!)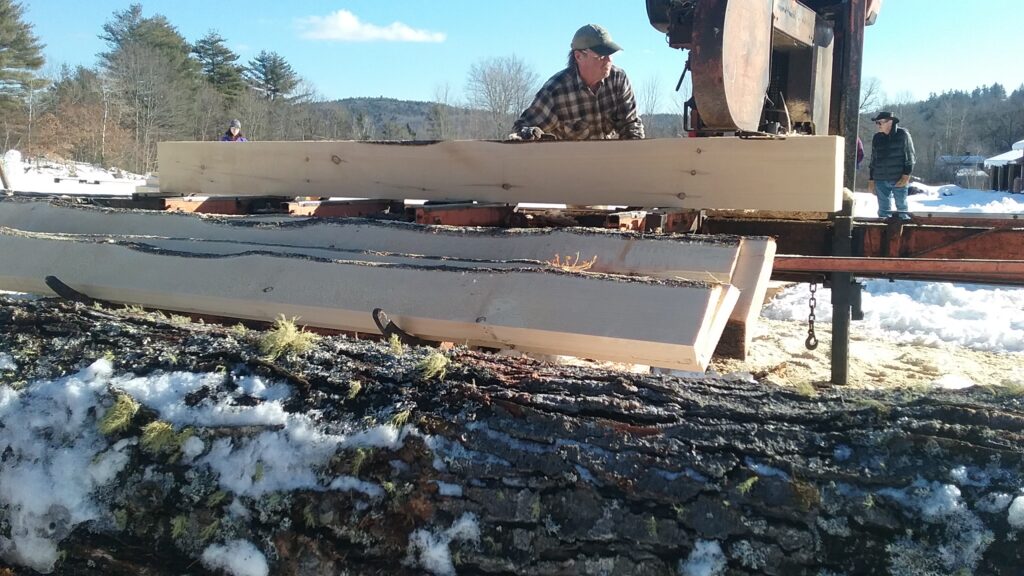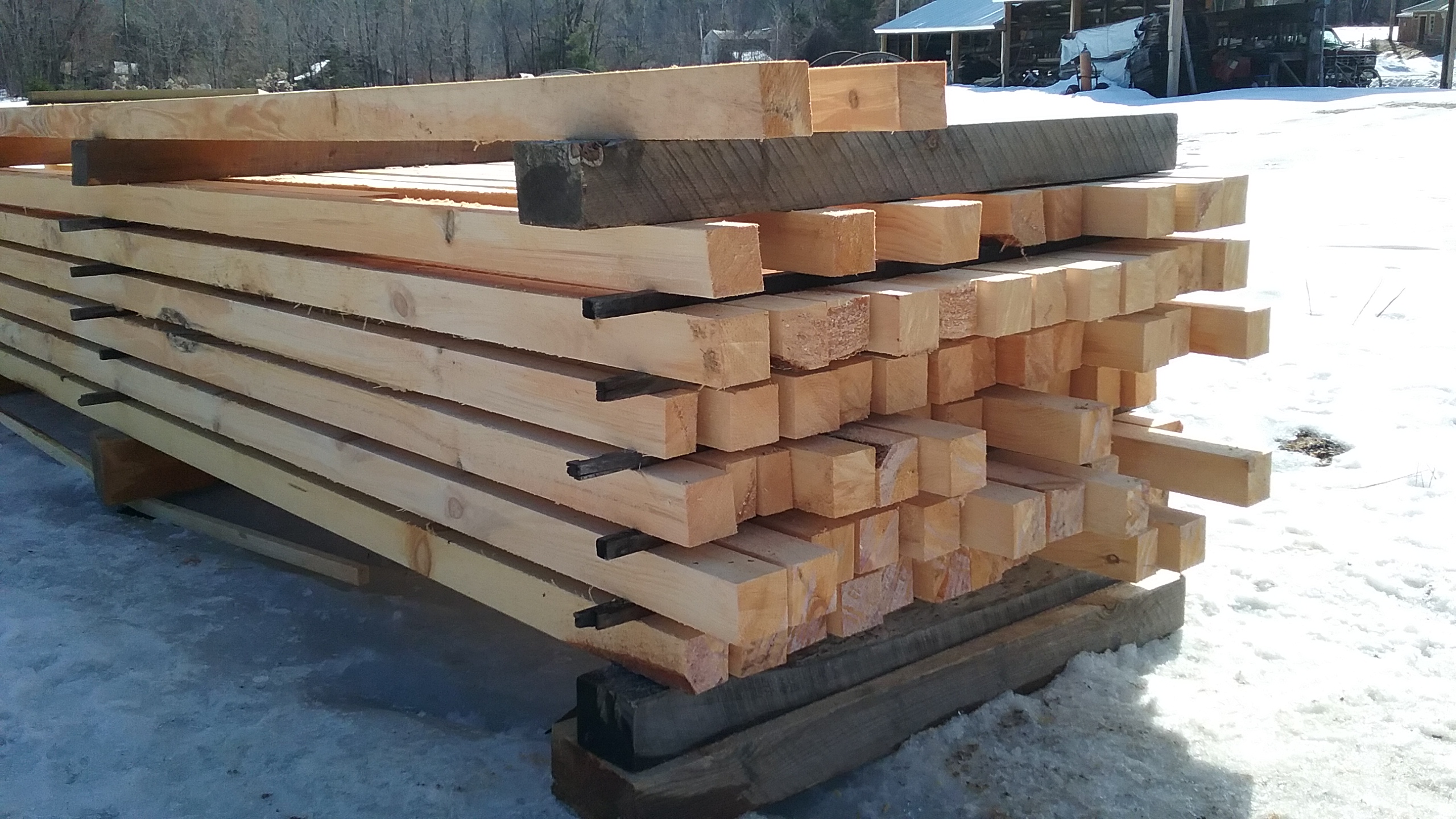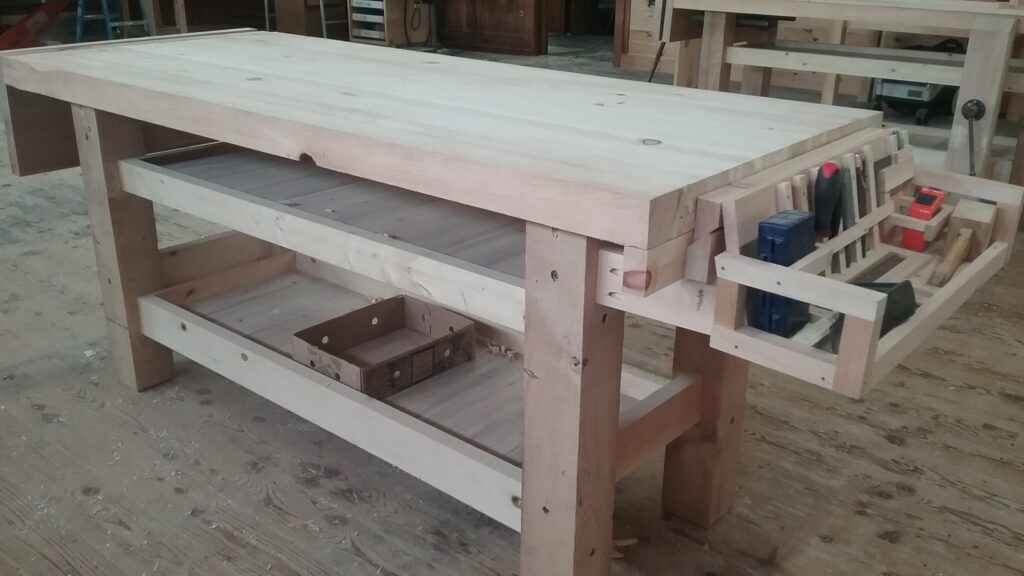 When Brian found out that there was still a whole mess of pine left in the woods, he offered to come help pull out as many as possible, and saw them up. So in the spring of 2018, Henry and Brian got to work, cutting log lengths from the downed trees, and hauling them out one by one with Henry's tractor.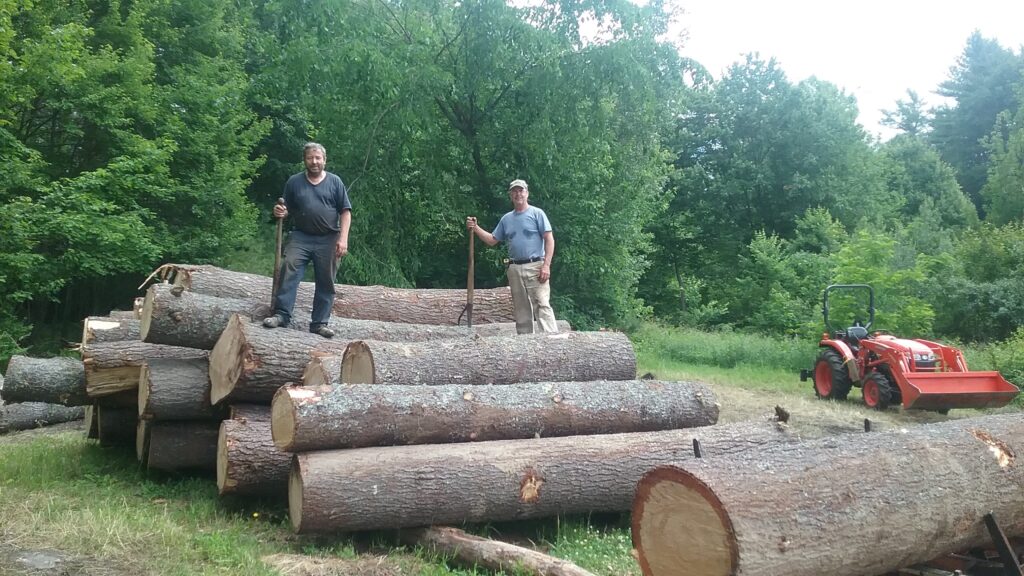 Then, Brian set up his portable mill next to the giant pile of pine logs and started sawing.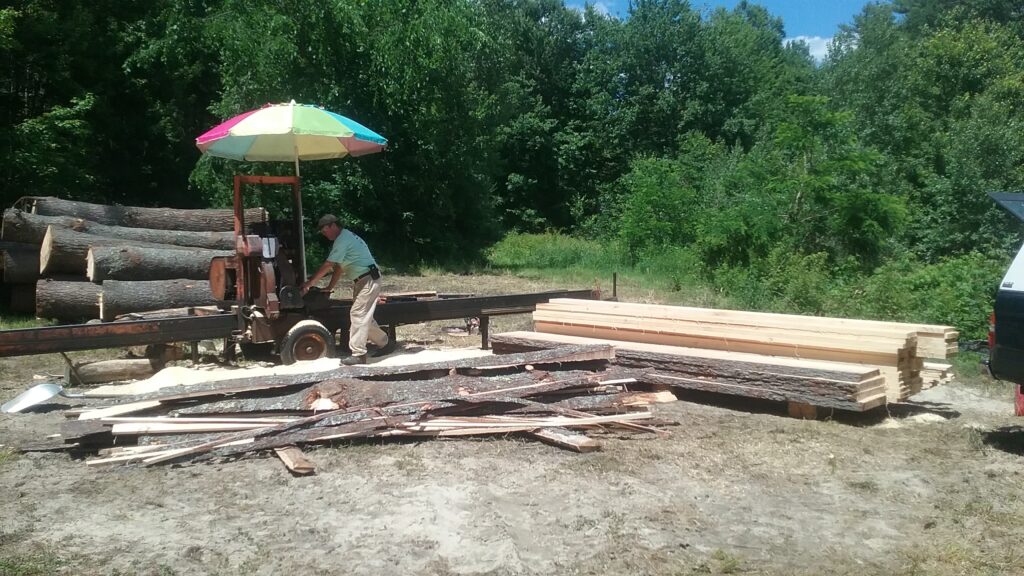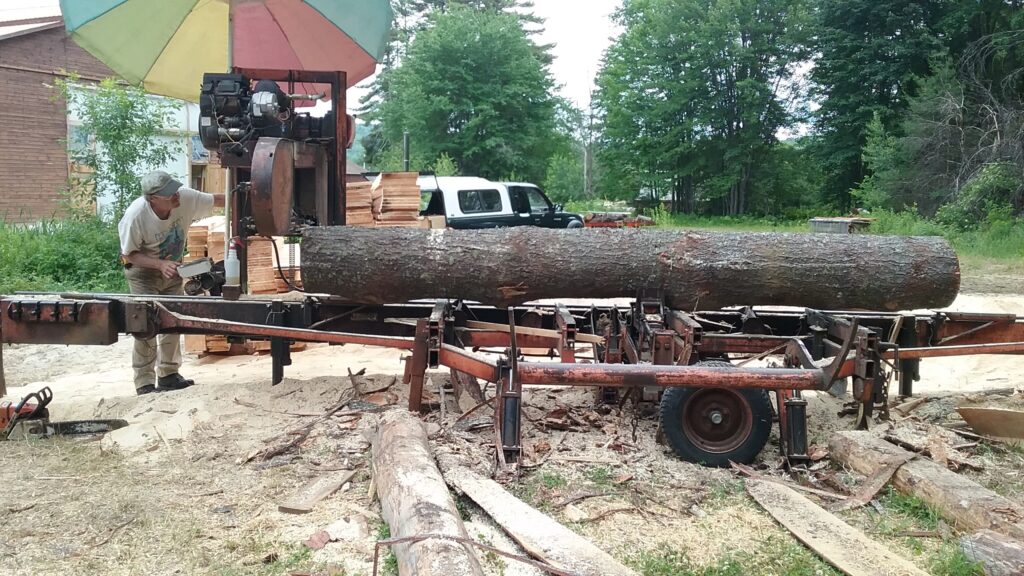 What were we going to do with the roughly 7,000 board feet of pine? So many things! Thick bench tops, windsor chair seats, 6/4, 4/4 and 3/4 boards. Sheathing, doors, tables, Rent-a-Bench projects and woodworking class materials. Pine to sell and pine to build; to invent with and for teaching.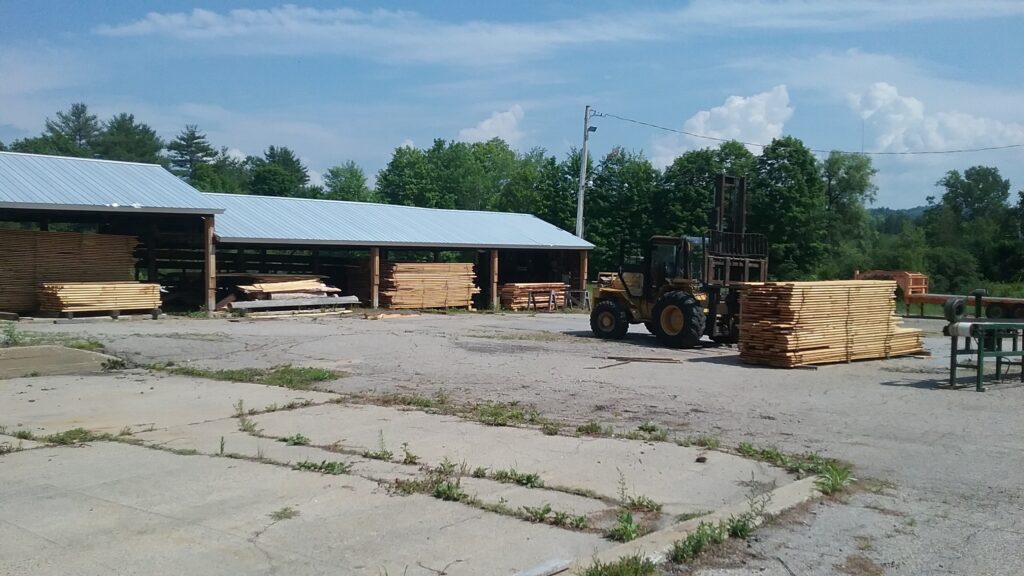 In the spring of 2022, we were looking at the pile of perfectly dry 6/4 boards, and Henry dreamed up a project that would be perfect to teach woodworking joints, particularly a half lap joint, and the through mortise and tenon. The project was a simple pine bench.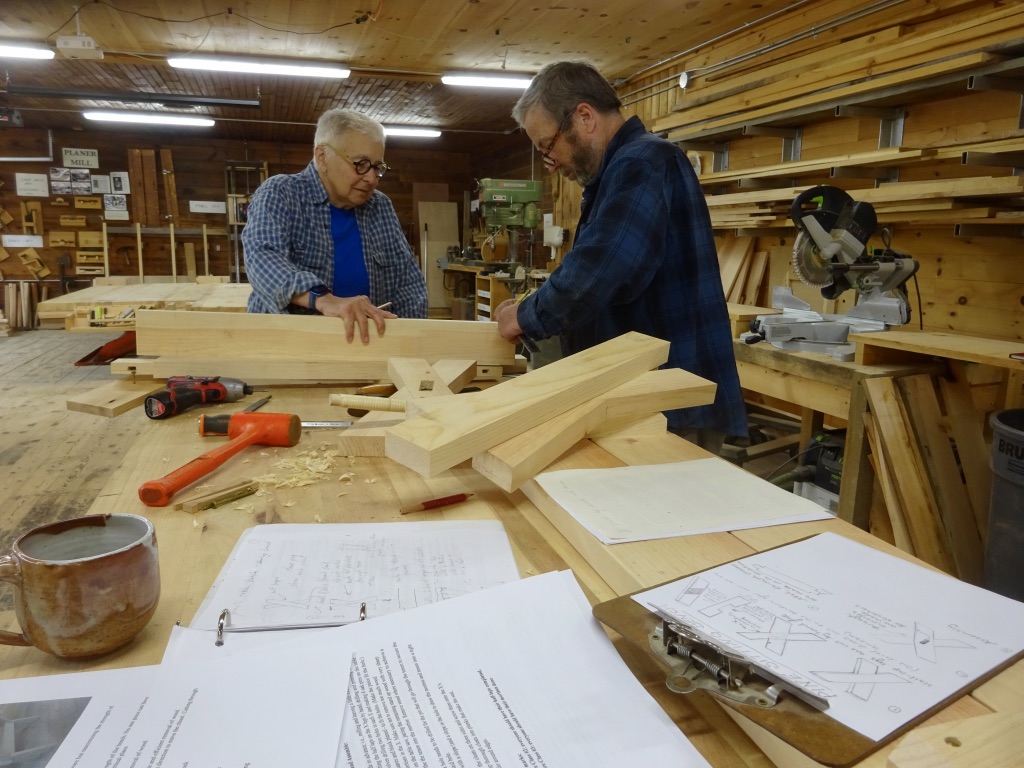 Eve Abreu, one of our board members and a talented, experienced woodworker, offered to help teach the class. This allowed each student to have two people to turn to for help when needed. It also made it clear that there are different techniques to try, helping each student to develop their own mixture of favorite techniques and tricks.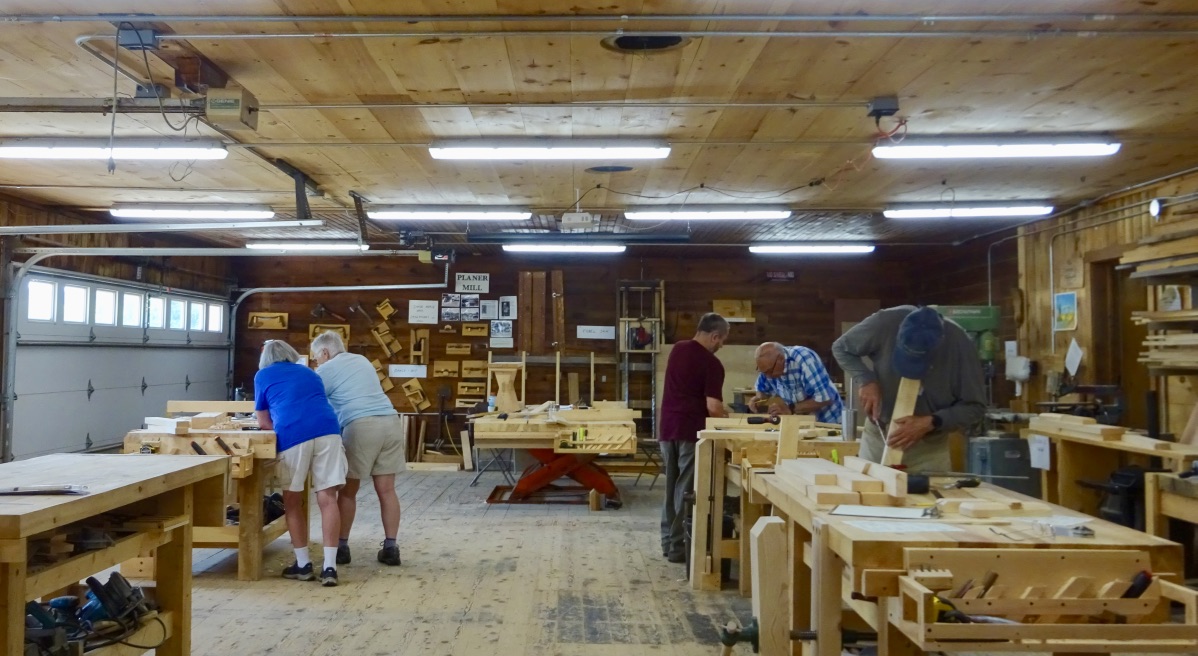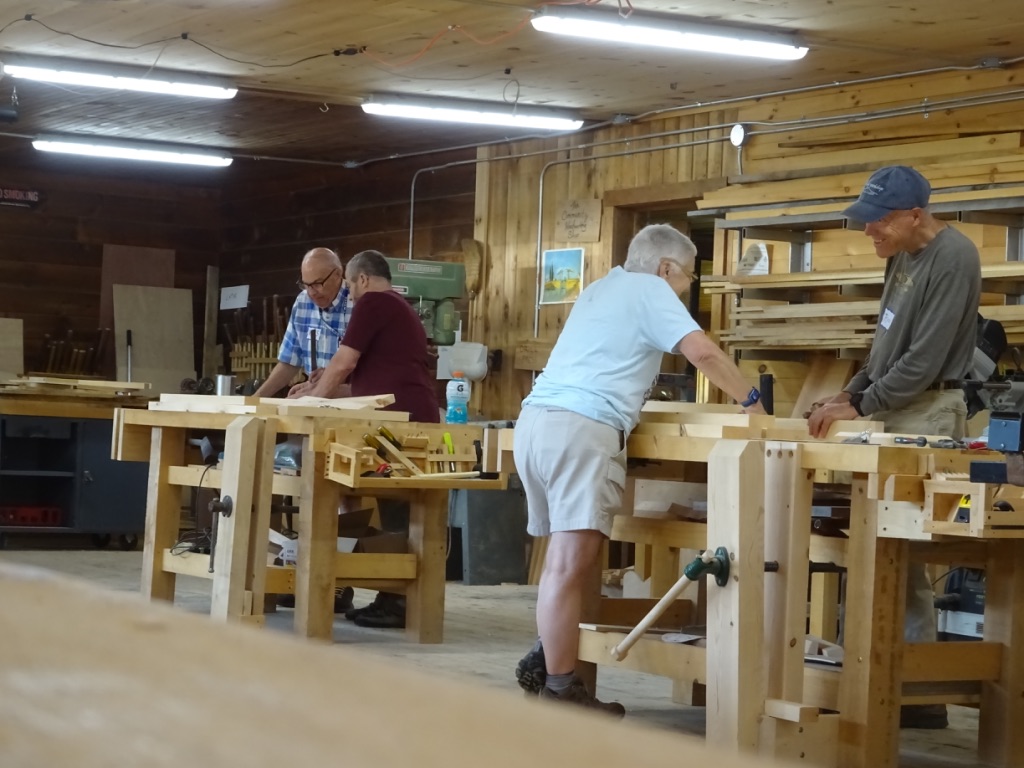 The woodworking joints made the bench sturdy and practical and everyone in the class ended up with a fine pine bench. In the process, skilled hand work with a chisel, mallet, and saw was learned, practiced, and enjoyed.
This hands-on class all started with some downed trees.