---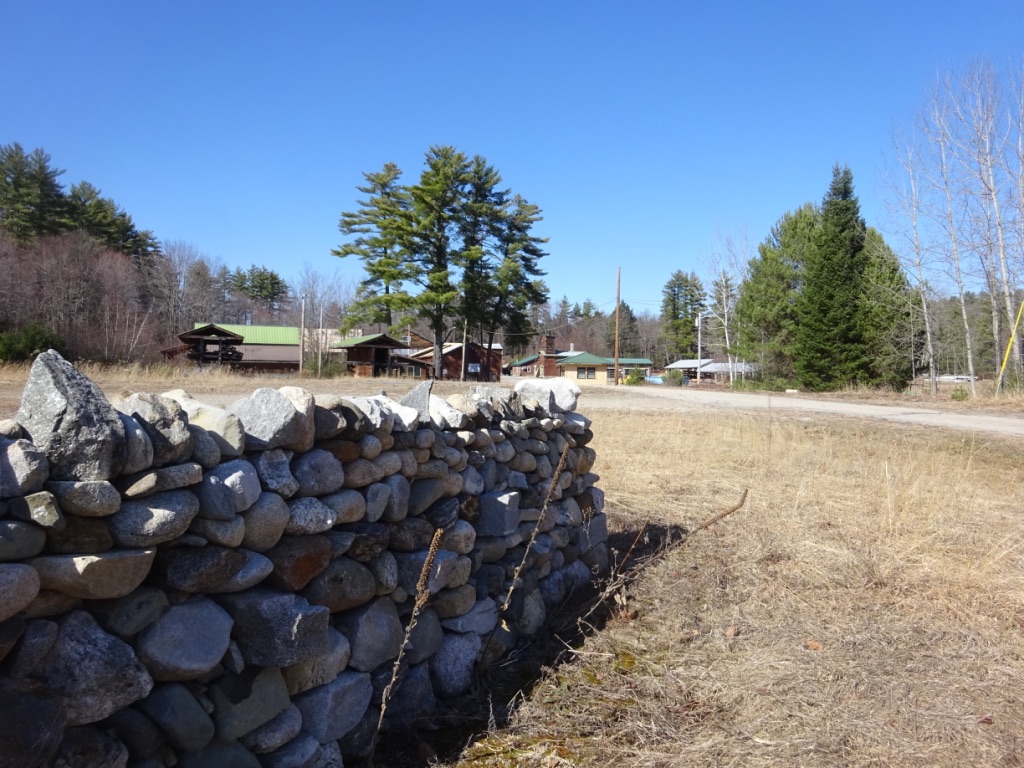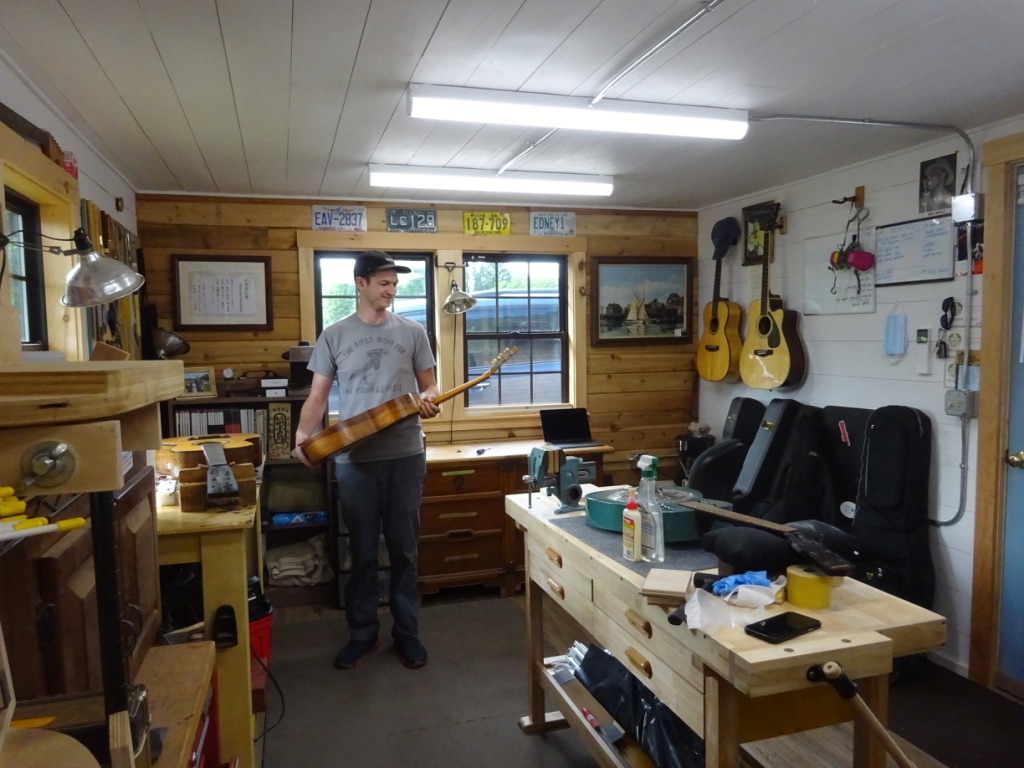 The artisan tenants who rent workshop space at Tear Cap Workshops currently represent woodworking, timberframing, gardening and guitar making. The idea is to re-purpose the former sawmill spaces into new workshops and studios, or in one case, to turn a former gravel lumber lot into a vegetable garden. Our goal is to bring skilled craftspeople and entrepreneurs back to an industrial space, bringing jobs and opportunities back to the community.
The former sawmill was once featured in the Maine Times as "A Great Place to Work." Although the use of the mill has changed, our hope is to continue the tradition.
Custom Timberframer
Andy Buck's impeccable reputation precedes him. From custom homes and barns to unique community projects, Andy's craftsmanship stands alone. You might know his work from the Bob Dunning Bridge in Bridgton or the Stone Mountain Arts Center in Brownfield. Andy's projects are continually a source of inspiration… from moving 22-foot hemlock beams to mortising perfectly fit frames, Andy and his tractor can be found hard at work in Hiram. We are honored to have him on site!
Find out more about Andy at: http://www.customtimberframer.com/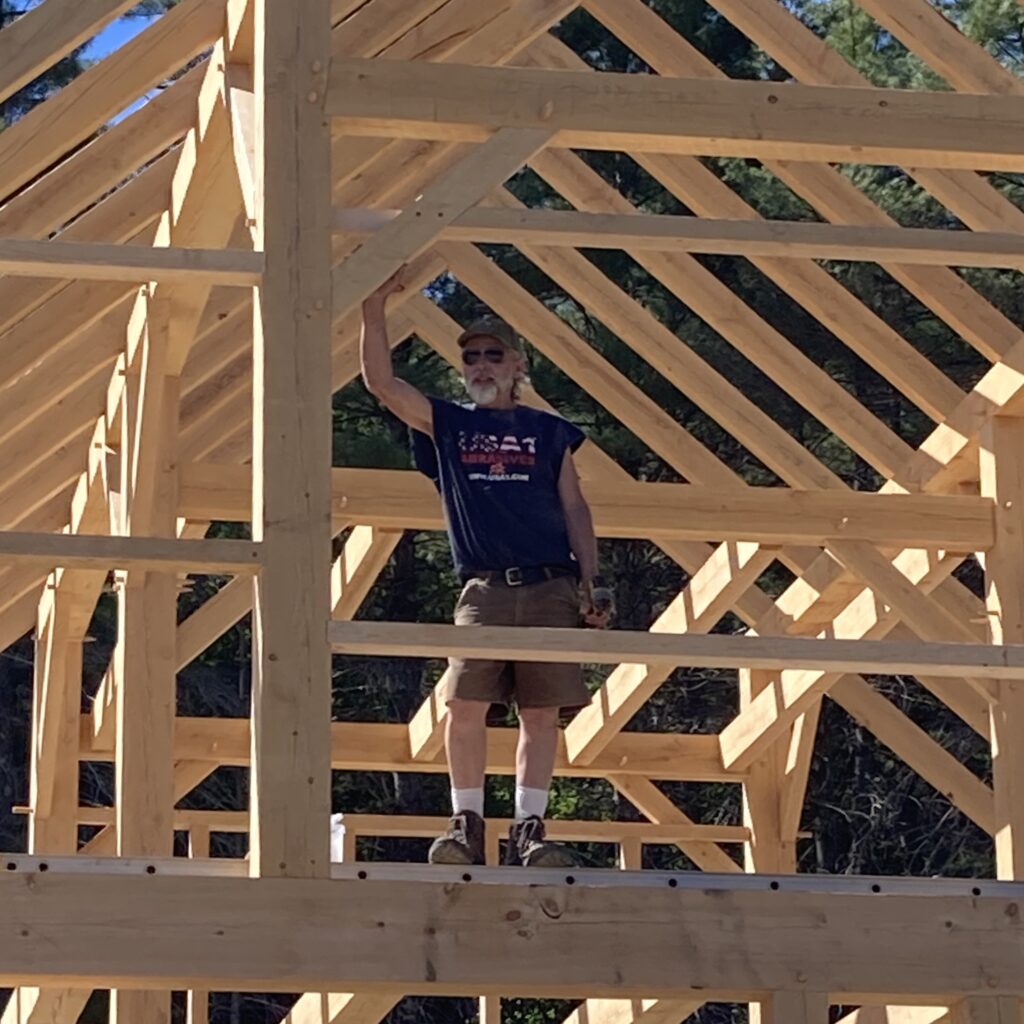 Dietrich Woodworks
Ben Dietrich was the pioneer tenant at the old mill site: the first one to rent space at the empty sawmill. He can do anything in wood — from frame to finish to furniture. Ben works as cabinetmaker, carpenter, concrete worker, logger, and woodworker. His friendly personality and easy-going nature make his cabinet shop at Tear Cap Workshops a fun place to stop by and check out his creative projects. He is a natural teacher and gifted woodworker — we're so lucky to have him on site!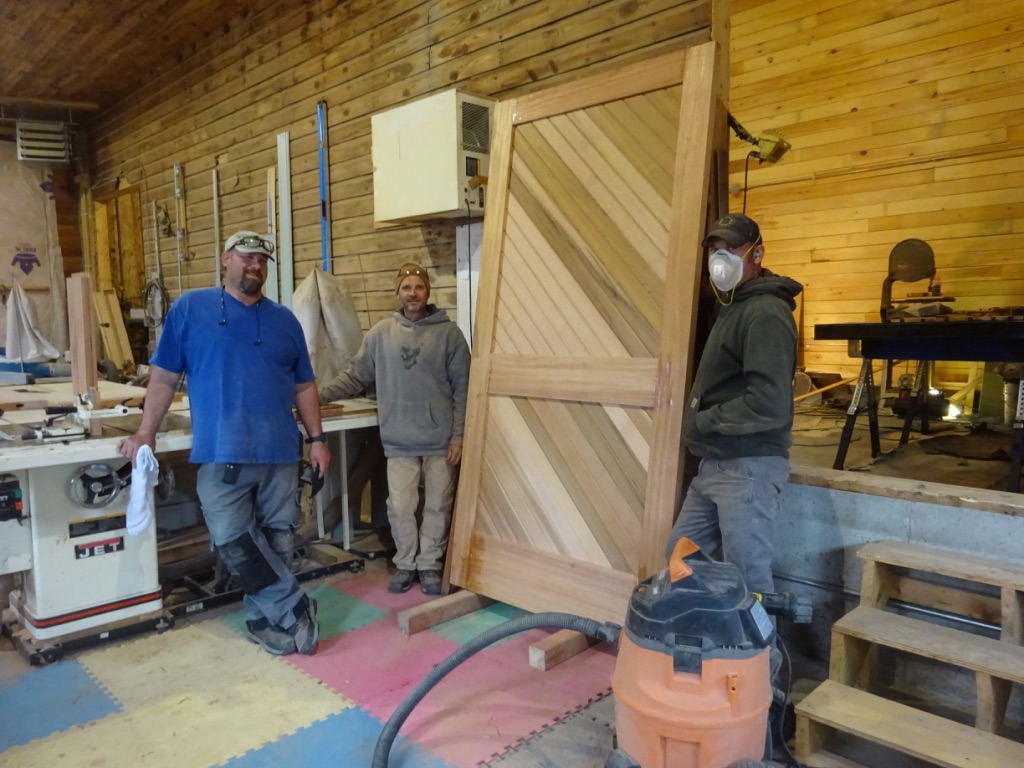 Edney Guitars
We are so thrilled to have Alex Edney of Edney Guitars in the shop space known as the Baggins Building! Alex makes and repairs guitars of all kinds, but has a particular love for acoustic guitars. He also is developing a line of guitars made from local wood, including spruce, birch, cherry and black walnut. See more of Alex's work on his website: https://www.edneyguitars.com/ or Instagram here: https://www.instagram.com/edneyguitars/ Or stop by to see his work in person at our Open House 2023, on September 30th!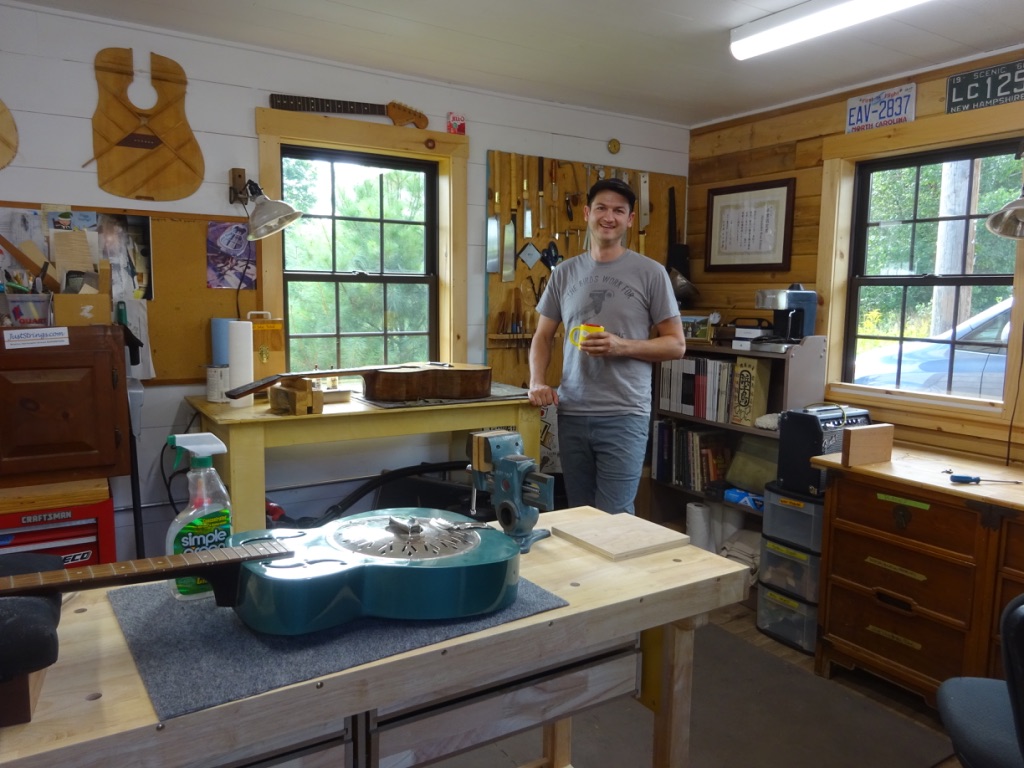 Interested in becoming part of this community?
Contact us to find out more about rental options! There are a variety of spaces that have some wonderful possibilities, but at this point, none are turn-key ready. We look forward to working with you to make your dream workshop a reality. Please contact us to find out more.
Email: info@tearcapworkshops.org
Update: Very soon we will have a new special workshop space ready in a unique spot known as Bag End. Renovation on the interior is complete, and there is just a little more to do on the exterior.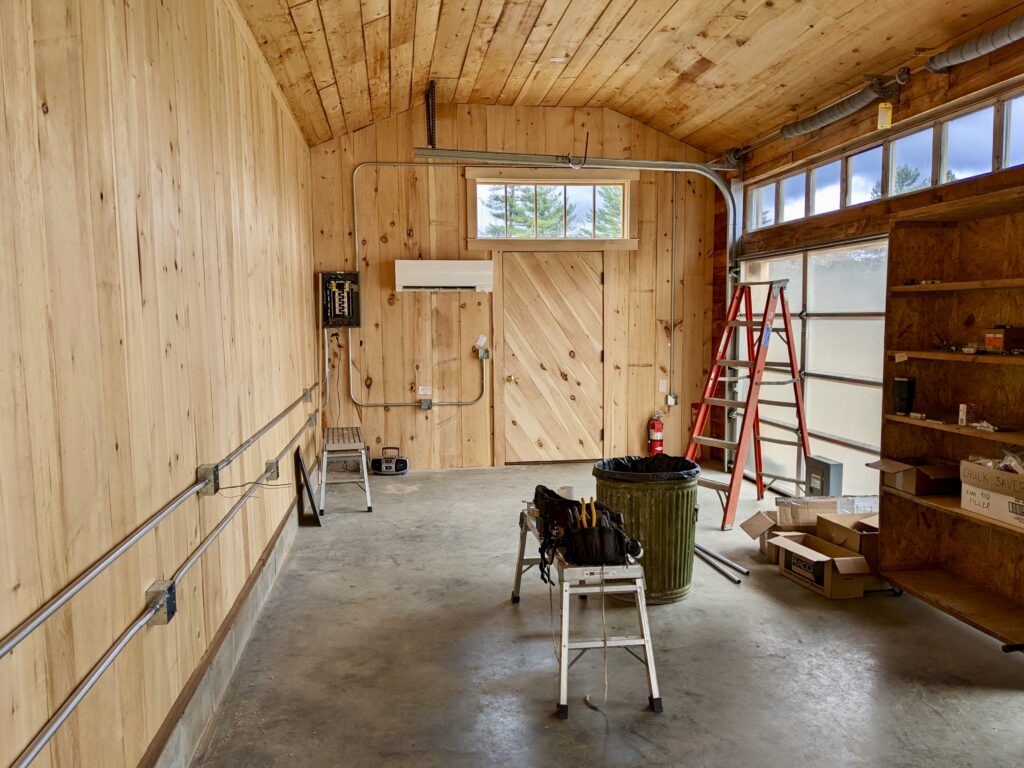 ---
The Bag End workspace was once part of the shavings collection and bagging building (which is where the name came from.) It's approximately 14 feet by 44 feet long, and has two large clear garage doors facing south, in addition to a human-sized door on the gable end of the building. It's also heated and cooled with a mini-split heat pump. This building also has one other, separate shop space (currently used for guitar making) but each space has its own separate entry and heating/cooling unit.
We also rent the facility for weddings! Please contact us for details.